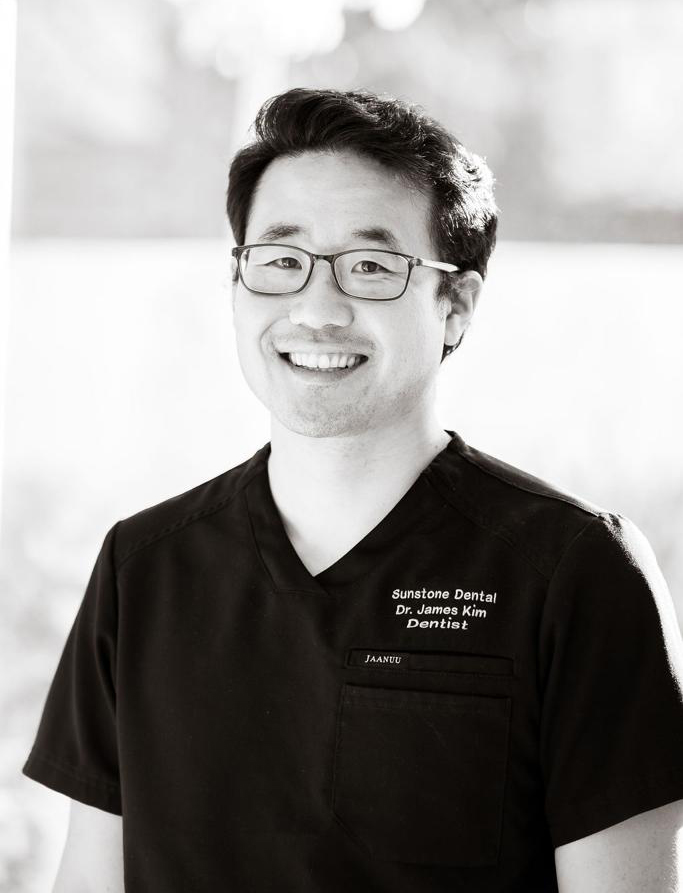 A LITTLE ABOUT
Dr. James Kim
Dr. James Kim was born and raised in Winnipeg Manitoba. After graduating from dental school from University of Manitoba in 2009, he moved out west and is now happily married raising two kids in beautiful BC.
Dr. Kim has a strong focus on patient centred care and a strong passion for continuing education to further advance his skills to be able to provide constant up to date treatment. During his past time, he loves to play "dinosaur world" make believe with his kids and fishing with his family and friends.
Dr. Kim has fallen in love with the people and community of Sunstone in Delta, BC. Dr. Kim is a dentist who's fluent in Korean & English.
My mantra is, "not in doing what you like, but in liking what you do is the secret of happiness."